Florida hunting leases have access to the FWC Private Lands Deer Management Program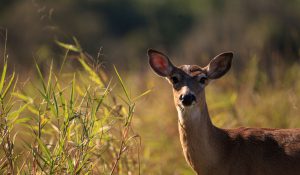 The Florida Fish and Wildlife Conservation Commission offers a program to hunting leases and hunt clubs that provides greater flexibility in herd and harvest management and promotes habitat conservation and hunting heritage efforts. The voluntary Private Lands Deer Management Program was developed at the request of private land hunters to have the FWC work closely with them to allow greater flexibility in deer hunting seasons and deer harvest opportunities within sustainable herd management goals for individual properties.
As a result, the benefits of the program are (1) more and better wildlife habitat management, (2) more data on deer populations and harvest to increase understanding of deer management in Florida, and (3) more opportunities to get youth involved in hunting and other fish and wildlife related programs.
The specific permit requirements for Florida hunting leases include a wildlife management plan, a certain level of active habitat management and a minimum of 5,000 contiguous acres. There are no fees to participate and the program allows Florida hunting clubs to use any legal method of take (archery, crossbow, muzzleloading gun and modern firearms) during the entire deer season. For example, firearms could be used during archery or muzzleloading gun season, etc. Hunting leases are granted the harvest of a maximum of (1) antlered and one (1) antlerless deer per 150 acres. More tags are possible if the hunt clubs complete an FWC approved deer survey. Program tagged deer do not count towards the state bag limits of 5 total deer. Our Legacy Wildlife Services wildlife biologists can assist hunting clubs with the application process.
Finding a quality hunting lease in Florida often requires significant effort. Our highly experienced Legacy Wildlife Biologist and Hunting Lease Managers can streamline the process by helping you find the most suitable Florida hunting leases available. For more information about available Florida hunting leases, call us today at 1-877-5-TO-HUNT or submit our contact request form.